Come now and check out the success story of Helga Küsters.
OVERVIEW
Helga Küsters is an information technology advisory company, a software service provider located in Fehmarn on the Baltic Sea. They also offer design services for websites and web-based application programming.
THE PROBLEM
We were researching for a while a PHP code generator tool that was simple yet powerful to meet our web development needs.
THE SOLUTION
While researching a few years ago we came across Scriptcase and since that moment the tool has been presented as ideal to meet our needs in various aspects. With it, even inexperienced web developers are able to create systems with ease and sophistication.
ssdsd
THE RESULTS ( Helga Küsters):
Thanks to Scriptcase I have been able to develop more than 100 applications over these 6 years of use.
I manage more than 12 large projects developed entirely with the tool. Among them, the Reservation system for vacation homes, File System, Invoice System, and others.
The average development time using the tool is excellent, ranging from 3 days to 3 weeks, depending on the size of the project.
Scriptcase is completely intuitive, which makes it simple to use and, consequently, to develop applications quickly. It is possible to create complete systems without necessarily requiring much knowledge of web development.
Details of the results:
We have been using Scriptcase for about 6 years now and have managed to develop interesting projects with the help of the tool, such as DeBu – an easy reservation system for holiday homes, a file system, an invoice system, a music maintenance system and much more.
As an example I want to show you one of the systems I developed called "MyArchive":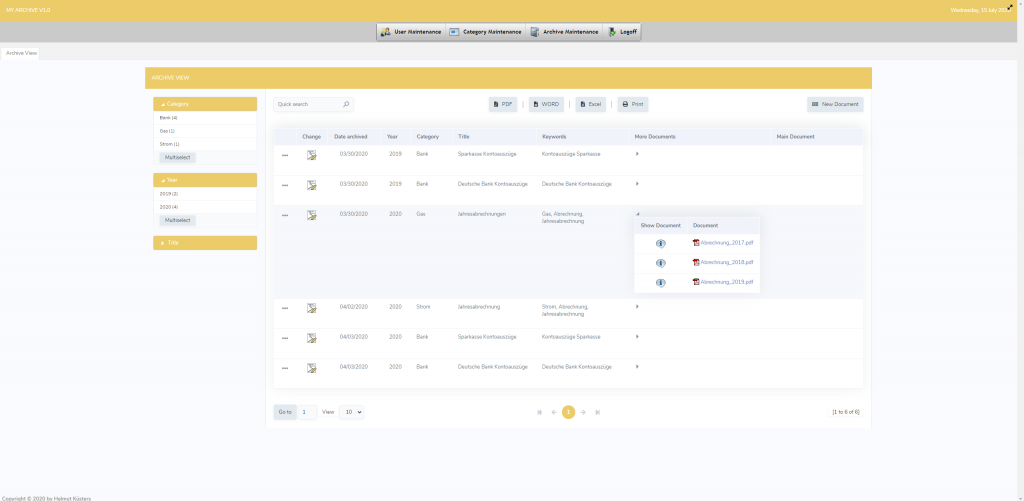 See this and more cases here: CASES OS SUCCESSS