The year 2023 has already started in full swing bringing news and projecting trends for the web development and IT area. In this article, we will discuss the 12 main trends for the IT universe in general.
While 2022 was very important for the growth of several trends in the technology universe, despite being a year that, in a way, penalized IT companies. In this period, concepts such as metaverse, low-code, and NFTs became stronger and started to be part of several companies. Investments in technology increased significantly, and the projection is that they will continue in 2023.
According to Gartner, the strategic technology trends for 2023 are based on 3 major pillars: optimize operations and processes, scale solutions and product and service delivery cycles, and pioneer new technologies and business opportunities.
1 – Low-code development on the rise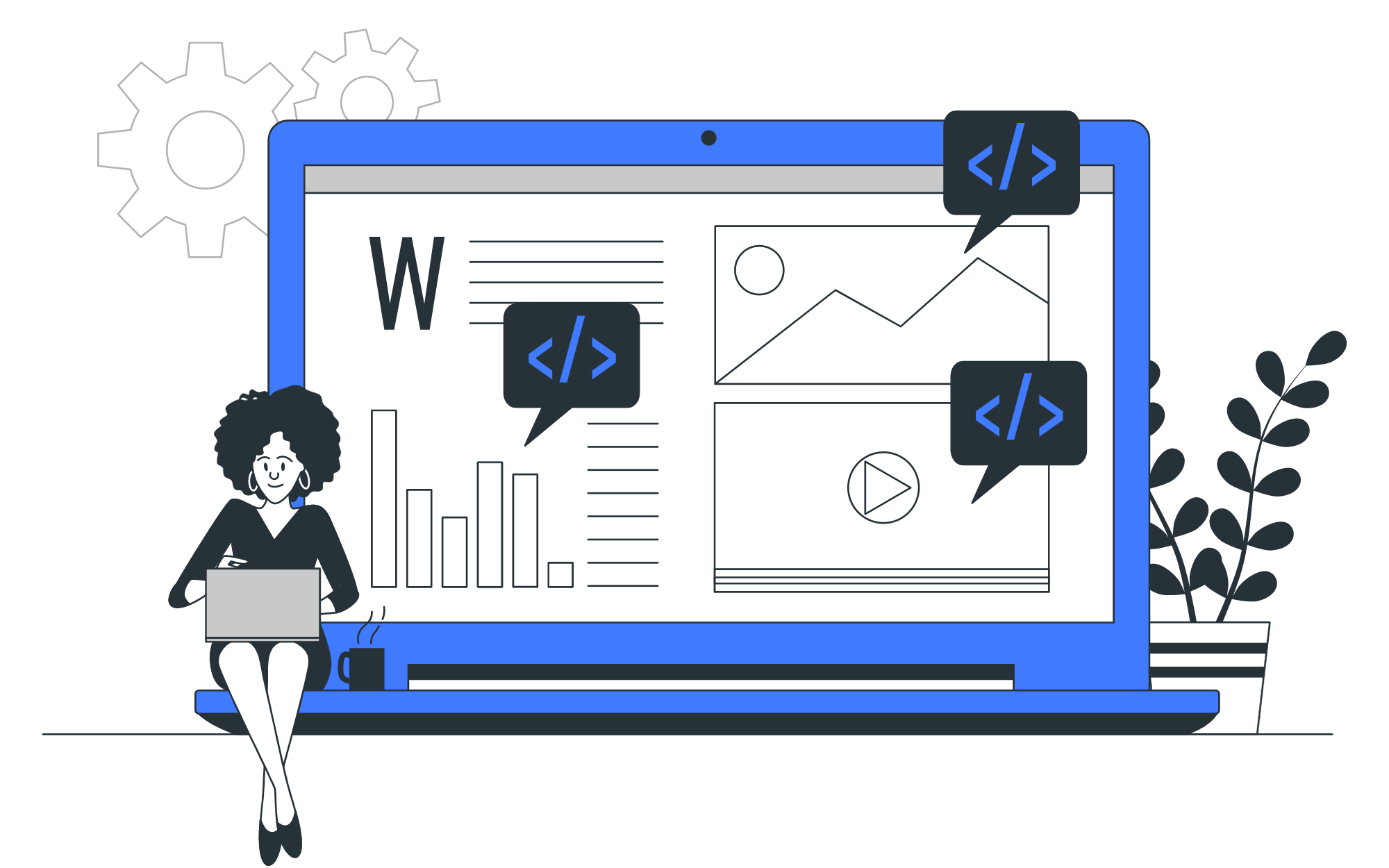 Low-code development is no longer a novelty; however, the popularity of this type of software development process is getting stronger every year. The fact is that agile development is an increasingly pressing need among companies, so alternatives that can synthesize time, speed up the development process, and reduce costs are becoming more and more popular.
A low-code tool allows the development of systems with the need for minimal coding, thus simplifying the entire creation process and leaving the team freer to focus on really important goals.
So the model remains one of the biggest bets for the year 2023, mainly because of the reduction in development time and the dependence on highly skilled and experienced professionals. Since, through a low-code model, anyone can participate in the development process, all it takes is a minimum of knowledge.
Globe News projects that the low-code market is expected to exceed $187 billion by 2030, and this equates to an annual growth of about 31.3% by then.
Perhaps this article will interest you: Low-code: It's the future, not a passing trend
1.1 Scriptcase – one of the best low-code tools on the market
Scriptcase is one of the most efficient and reliable low-code tools on the market today. In a fast and collaborative way, it is possible to create complete web systems in just a few steps.
It is compatible with the largest databases on the market today: MySQL, MariaDB, PostgreSQL, SQLite, Interbase, SQL Azure, Amazon Aurora, Firebird, Access, Oracle, MS SQLServer, DB2, Sybase, Informix or ODBC. You can create web applications such as queries, forms, reports, dashboards, calendars, and much more very quickly.
You can read more about the tool here: Scriptcase website
2 – The Artificial Intelligence revolution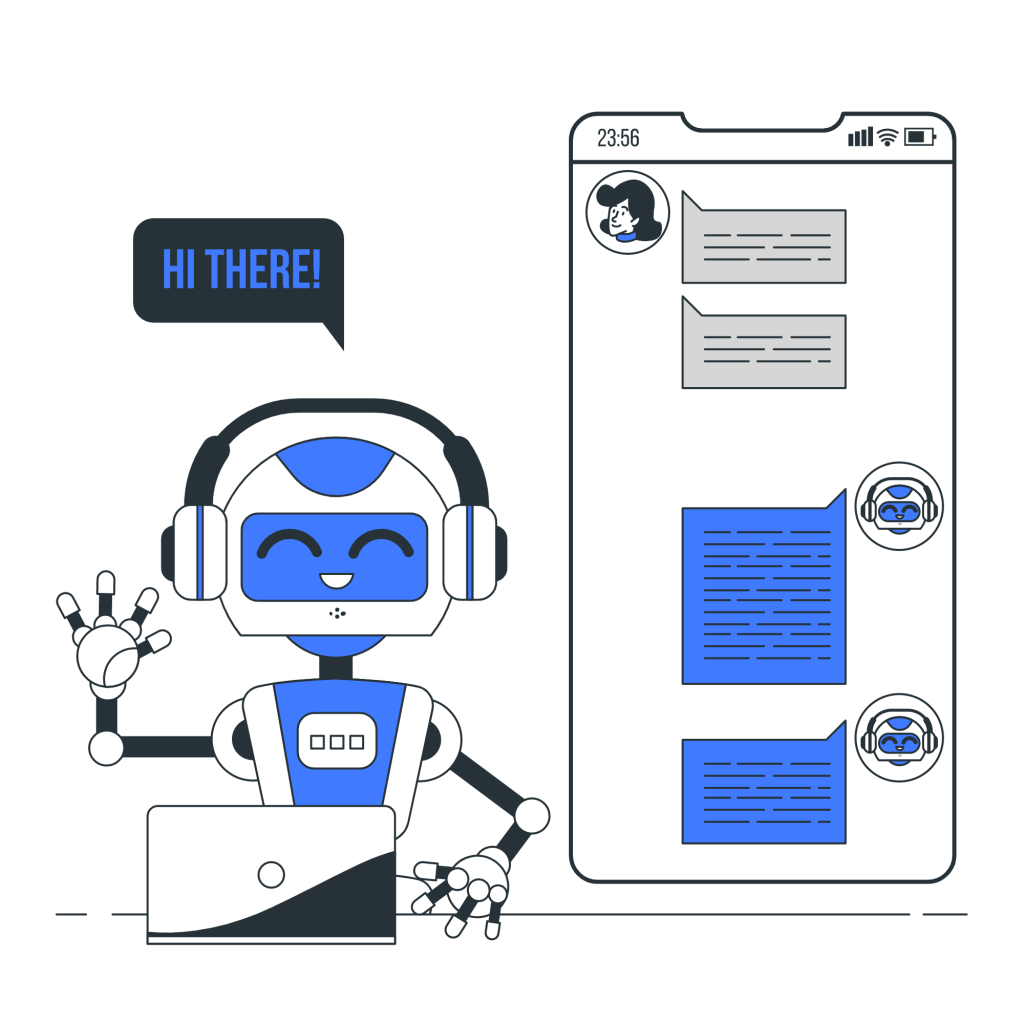 AI – Artificial Intelligence has already been growing over the years, but the expectation is that it will gain even more space. Dozens of trends are emerging within this area, so many that it is difficult to highlight the most important ones. As an example, we can say that one of the most popular is NLP – Natural Language Processing, which allows hundreds of human activities to be automated since it allows the computer to understand, interpret, and manipulate human language.
Another highlight is the use of AI in healthcare, as after the Coronavirus pandemic, there has been a major growth in the use of technologies in the sector.
Markets and Markets predict that there will be a $309.6 billion increase in the global AI market by 2026.
2.1 – Adaptive Systems
Within this universe, I also want to highlight the Adaptive Systems, which aim to develop and train models that can adapt and develop their actions in a fully automated way based on new data received in real-time. In other words, systems that can deliver answers based on real-time feedback dynamically adjust their learning, structure, and goals. As such, they are ideal for environments where there are rapid changes, whether external or internal, and that need optimized responses.
3 – Metaverse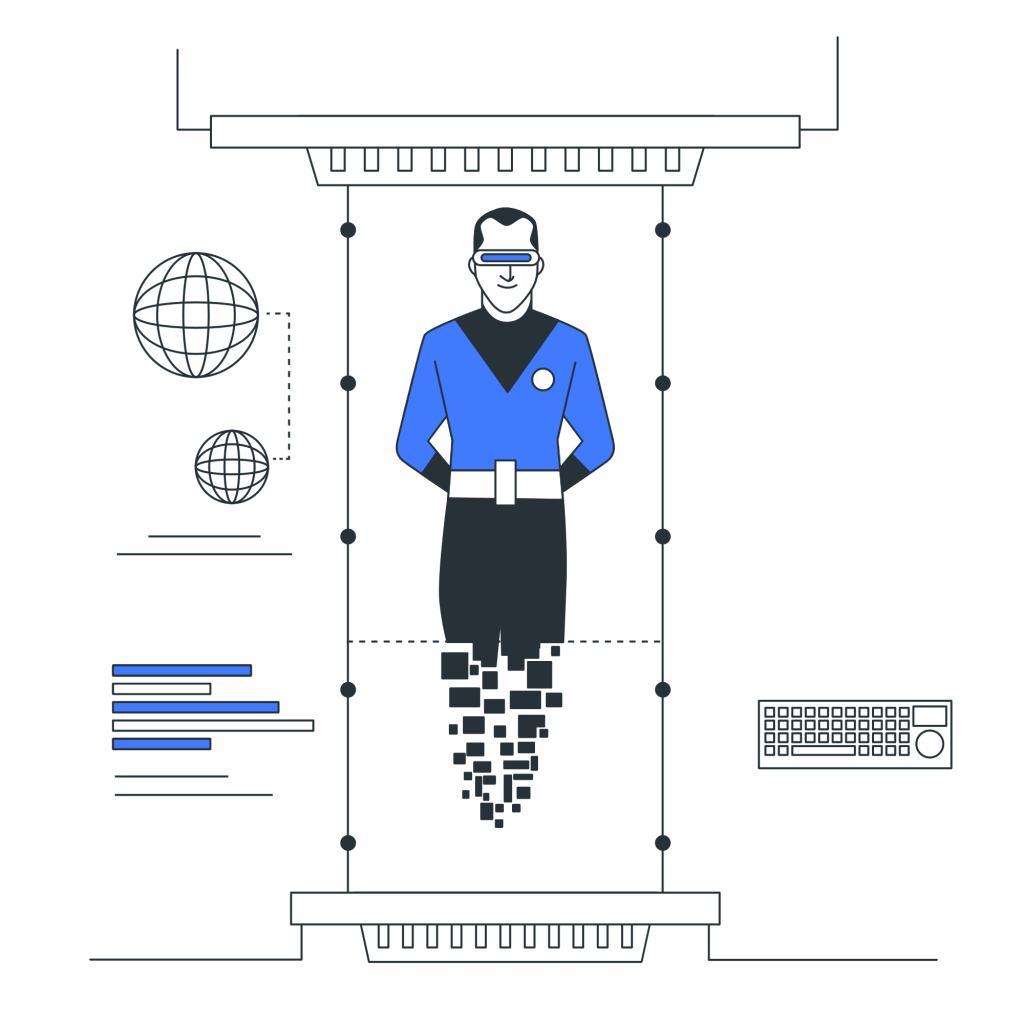 The metaverse is defined, according to Gartner, as a collective 3D virtual space that emerged from the convergence between physical and digital reality in an enhanced form. The metaverse is predicted to evolve to become device-independent while not being owned solely by a specific vendor.
Within the metaverse will exist an economy of its own, with its digital currencies and non-fungible tokens (NFTs) moving in a special dynamic. It is predicted that 40% of the largest organizations will use metaverse-based projects in order to explore the universe and increase their revenues.
4 – Cloud Platform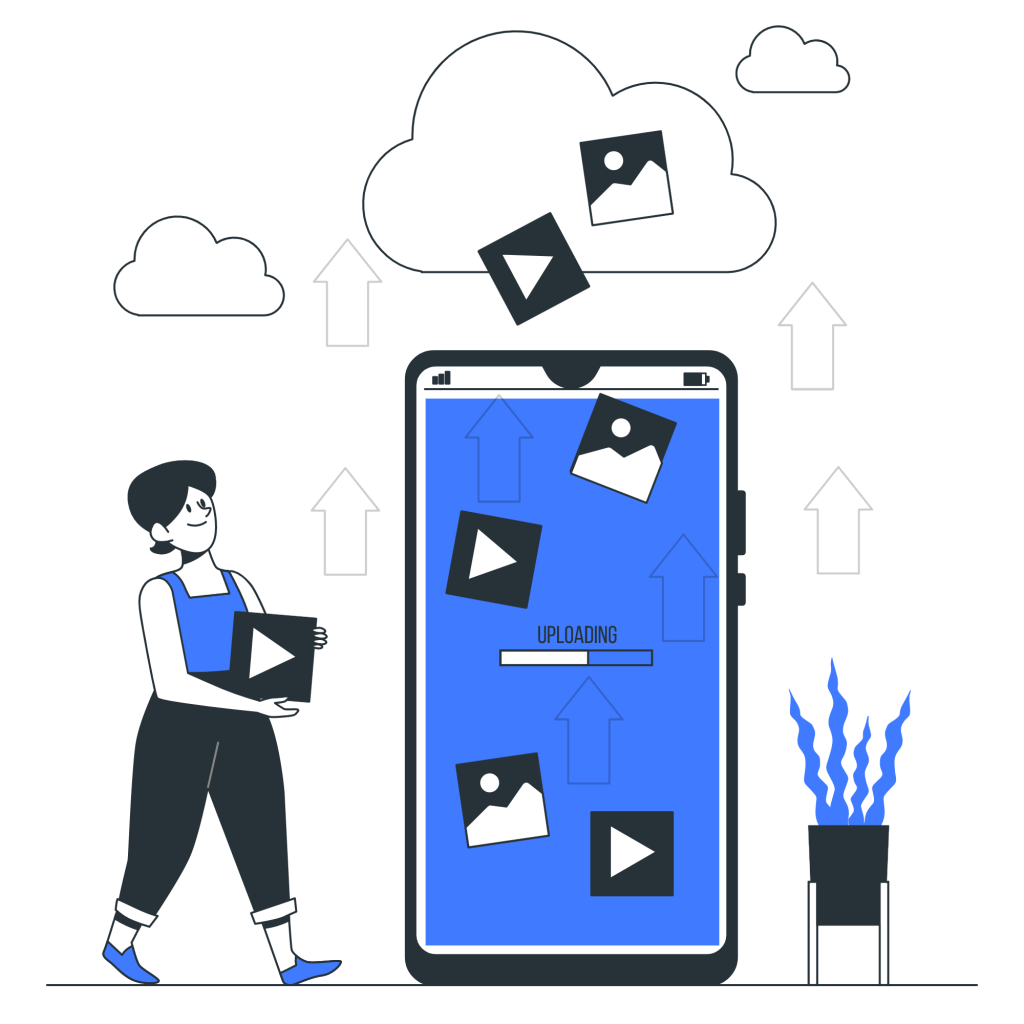 Cloud Platform is another trend that has strengthened over the last few years, offering a combination of software as a service (SaaS), platform as a service (PaaS), and infrastructure as a service (IaaS), providing a whole set of resources that meet the general and specific business needs of each sector.
4.1 – SaaS
SaaS, or Software as a Service, is a way to provide solutions and software through the cloud as a service, as the name suggests. Thus, with only the need for an internet connection, a company can access its technologies easily, quickly, and simply. Also known as web-based, on-demand, or hosted software, they run entirely on the servers of the company providing the service, which also has all the responsibility for maintenance, security, connectivity, and structure.
4.2 – PaaS
PaaS, or Platform as a Service, is understood as a development environment completely in the cloud. It provides all the resources that enable the development of simple cloud-based applications to sophisticated software to meet enterprise demands for the cloud. PaaS is designed precisely to provide all the necessary support for the life cycle of a web application, i.e., build, deploy, test, update, and manage.
4.2 – IaaS
The IaaS (Infrastructure as a Service) model has been adopted by several companies over the last few years; it offers a certain number of infrastructure resources on demand, such as storage, network and virtualization, and computing, among others. It presents itself as an attractive alternative due to the reduction in time and costs if compared to the process of running or storing data traditionally.
Making use of a cloud platform represents a gain in agility, time reduction, boosting innovation processes, and the possibility of building unique digital initiatives and businesses.
Gartner predicts that by 2027 more than 50% of enterprises will use some form of the cloud platform to accelerate and modernize their digital business.
5 – Progressive Web App (PWA)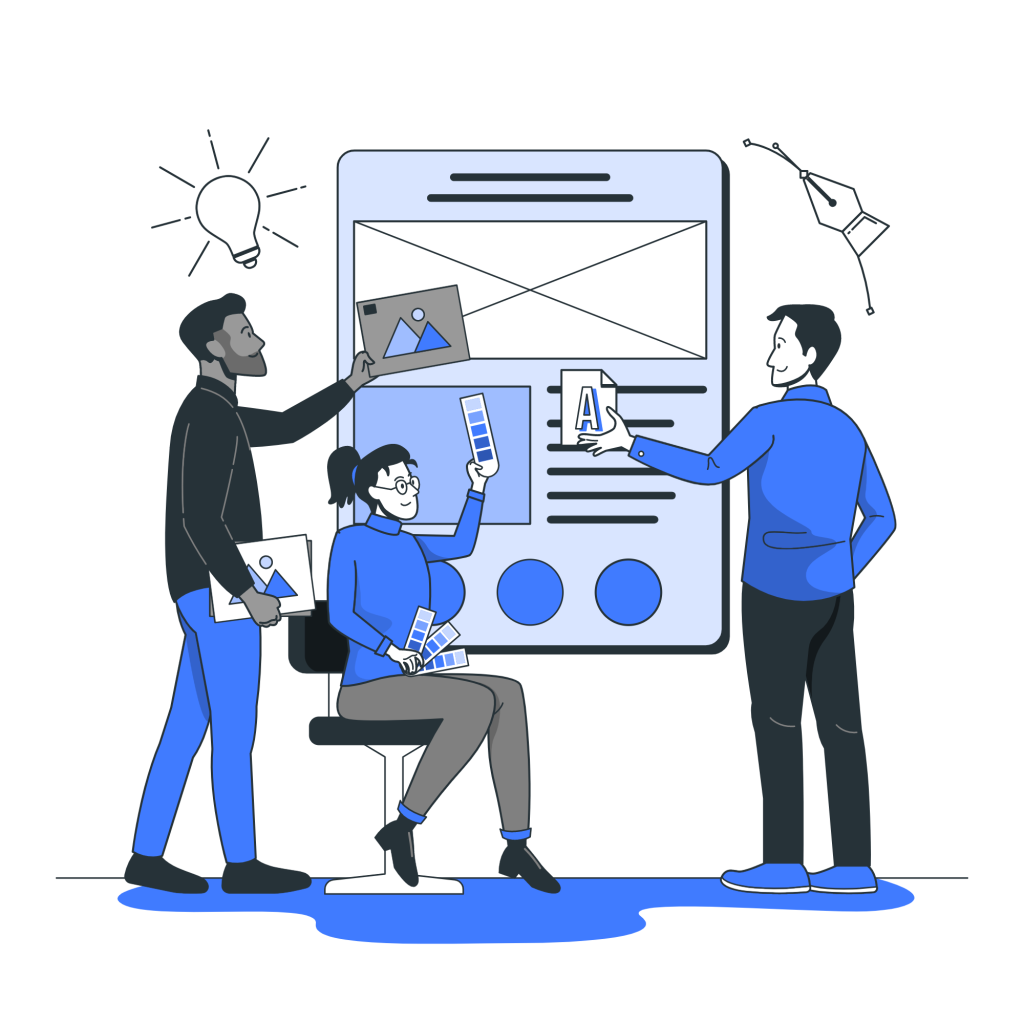 PWA continues to be one of the strongest trends of recent years; it is nothing more than a web application that can behave and function just like a native mobile application. Being able to run independently of the browser, it can perform interactions with the user just like a native application.
If we list some benefits that PWA brings, we can reach the following conclusions:
– Cost reduction in both development and support;
– Simplified installation;
– Significant savings in device storage;
– High performance and speed;
– Energy savings;
– Enables offline use;
– Increased conversion and engagement;
– Continuous updating;
– Ease of maintenance;
Statista projects that the global sales market is on track to reach $8.1 billion by 2026; this means that user behavior will continue to increase toward the use of mobile devices to satisfy all their needs.
While not really a new or very complex subject, PWA promotes an environment where companies can stay competitive in a market where modernity and innovation happen almost daily.
6 – Personalized content for the user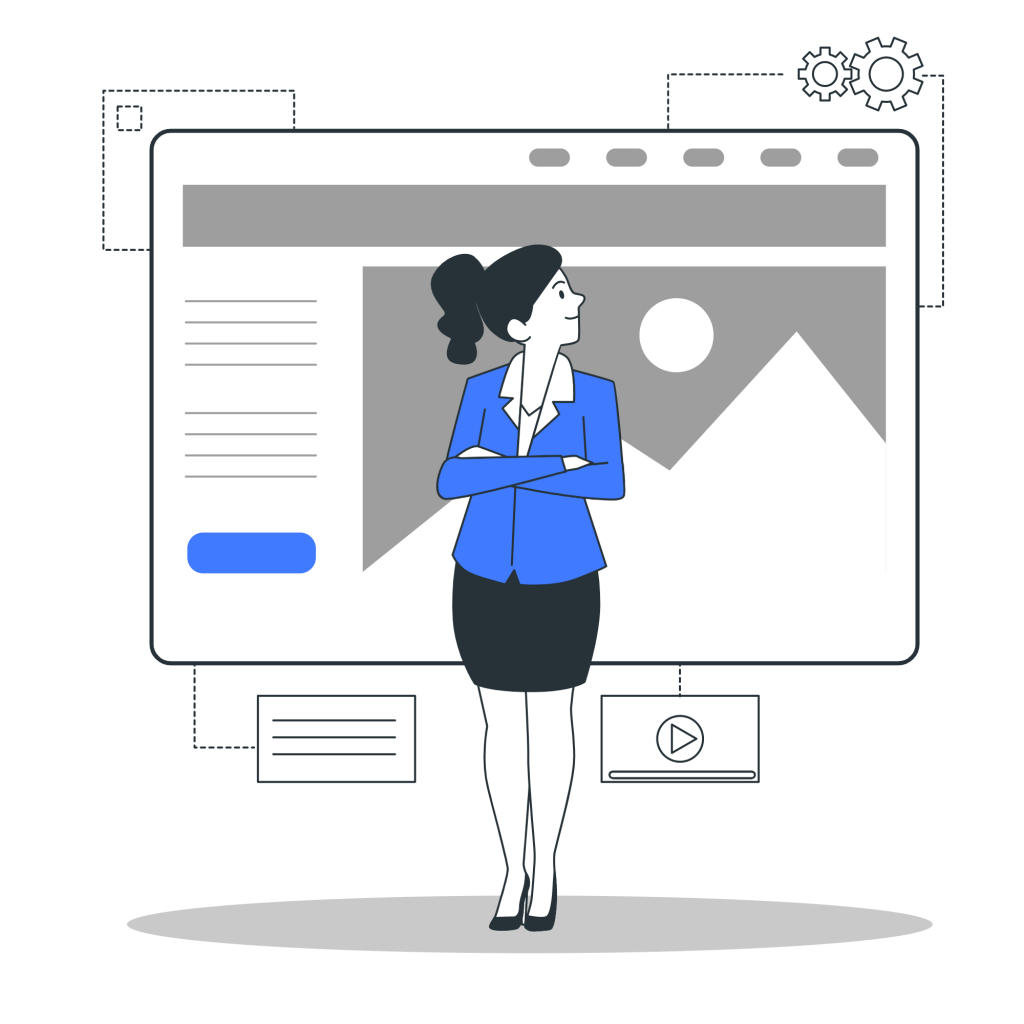 Content personalization remains one of, I would say, the most needed trends for 2023. This means that it is essential to create a process of filtering and creating content that is really meaningful, useful, and relevant to the end user.
Of course, this need for personalization is not new to anyone, but the fact is that it was greatly strengthened during the COVID-19 pandemic, as it was a very uncertain period where people stayed at home isolated from the world but connected to the internet for long periods. The report released by McKinsey & Company served to confirm that 75% of users experienced new online behavior with new demands, expectations, and needs.
The idea is after the user interacts with the site for a while, the content will automatically adjust to his or her preferences and needs. And by saving these customizations, on the next visit, the site's pages can be personalized to the user's profile. Of course, this is not cheap technology, but there are other ways to personalize content, such as the use of cookies.
7 – Internet of Things (IoT)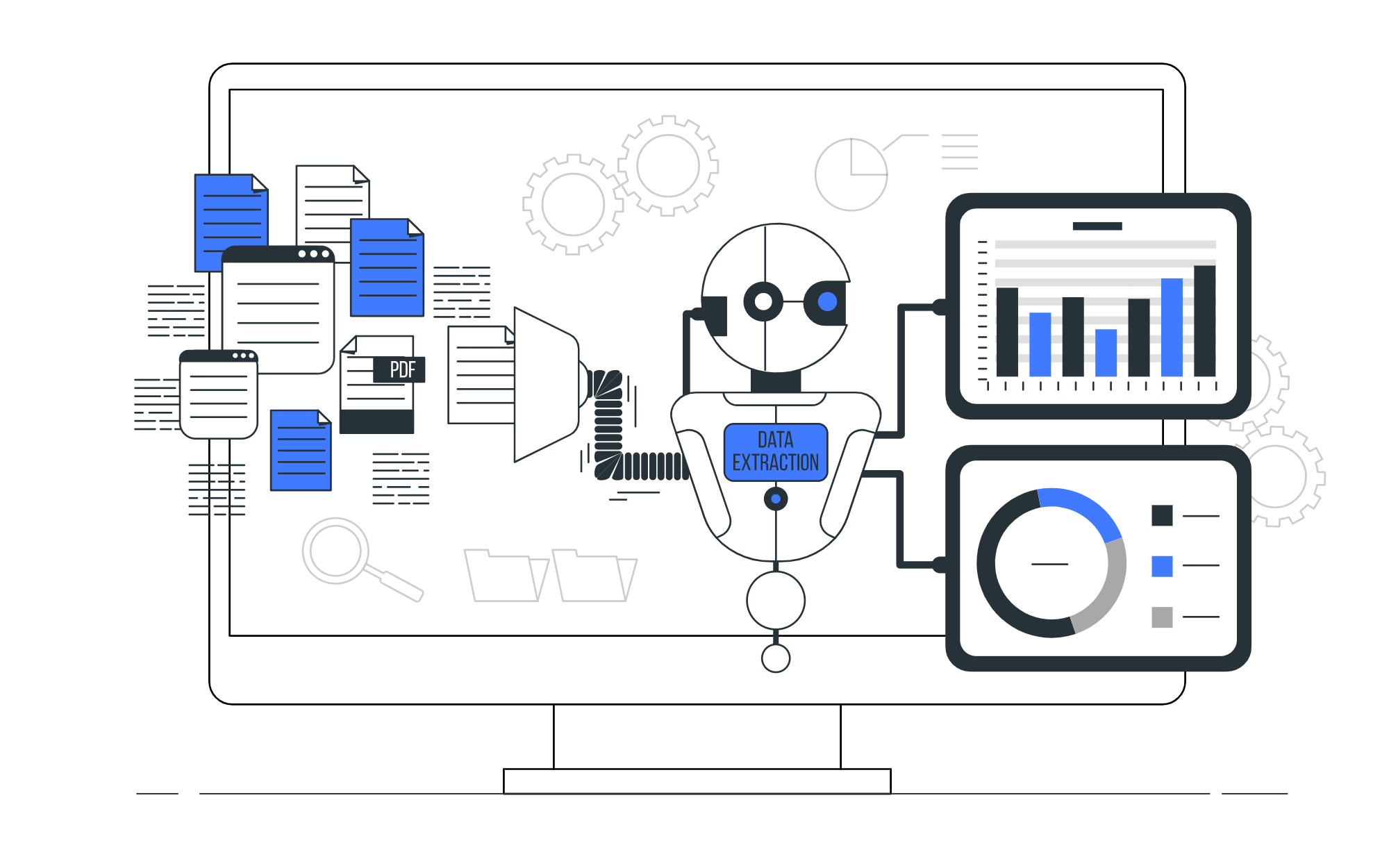 The internet has arrived to change all spheres of society, whether in education, healthcare, management, or even the way we interact with each other. And because of this increased impact of the web in our lives that a strong industry called the Internet of Things (IoT) has emerged.
Okay, but what does this mean? In a word, it means being able to connect devices to the internet, whether they are household, home appliances, or any other technology. IoT makes devices accessible through your mobile device. It is a way to integrate technologies and facilitate activities.
But why is it a trend? I think the big issue is that IoT-connected devices exert constant data transfers, and with that data, companies are able to interact with the user and quickly personalize experiences.
And far beyond devices overall, IoT will create very advanced communication between website layout and operational models. Statista predicts that the number of IoT-connected devices will reach more than 29 billion by 2030.
If we are going to highlight the main benefits of IoT, we come to 3 main points:
7.1 Support and Security
IoT offers a range of security-oriented technologies that focus on strengthening the protection of business and user data.
7.2 Scalability
Data is guaranteed to be collected and distributed efficiently and securely, regardless of the volume of data involved.
7.3 Reliability
IoT builds a very large trust scenario, as it collects and delivers data very accurately and without delays or errors.
8 – Blockchain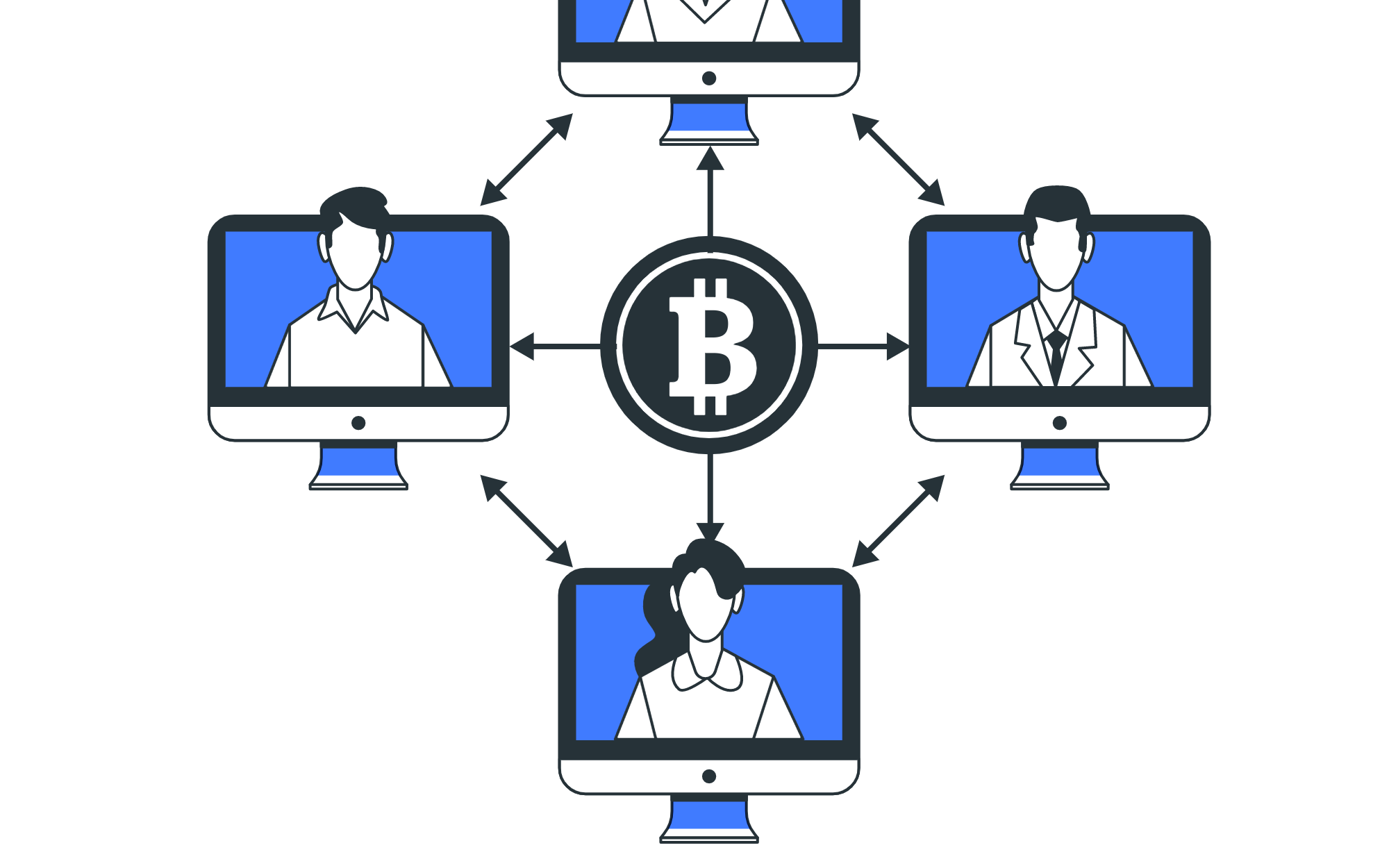 In short, Blockchain is an advanced database engine technology that enables transparent and secure sharing of information across a company's network. As the name suggests, blockchain creates blocks where data is stored, and these blocks are interconnected in a kind of chain. All this data is secure, organized, and consistent because it is chronologically added and can only be modified with the direct consent of the network.
The difference between Blockchain and traditional networking is that it is not controlled by authorities such as banks, companies or governments, etc. The system is entirely designed so that the users themselves are the controllers and auditors of everything.
Blockchain emerged along with Bitcoin in 2008 and created an entire system based on consensus mechanisms, so algorithms were developed that define the rules and ensure that the data is immutable once the transfers are validated and registered.
9 – Voice search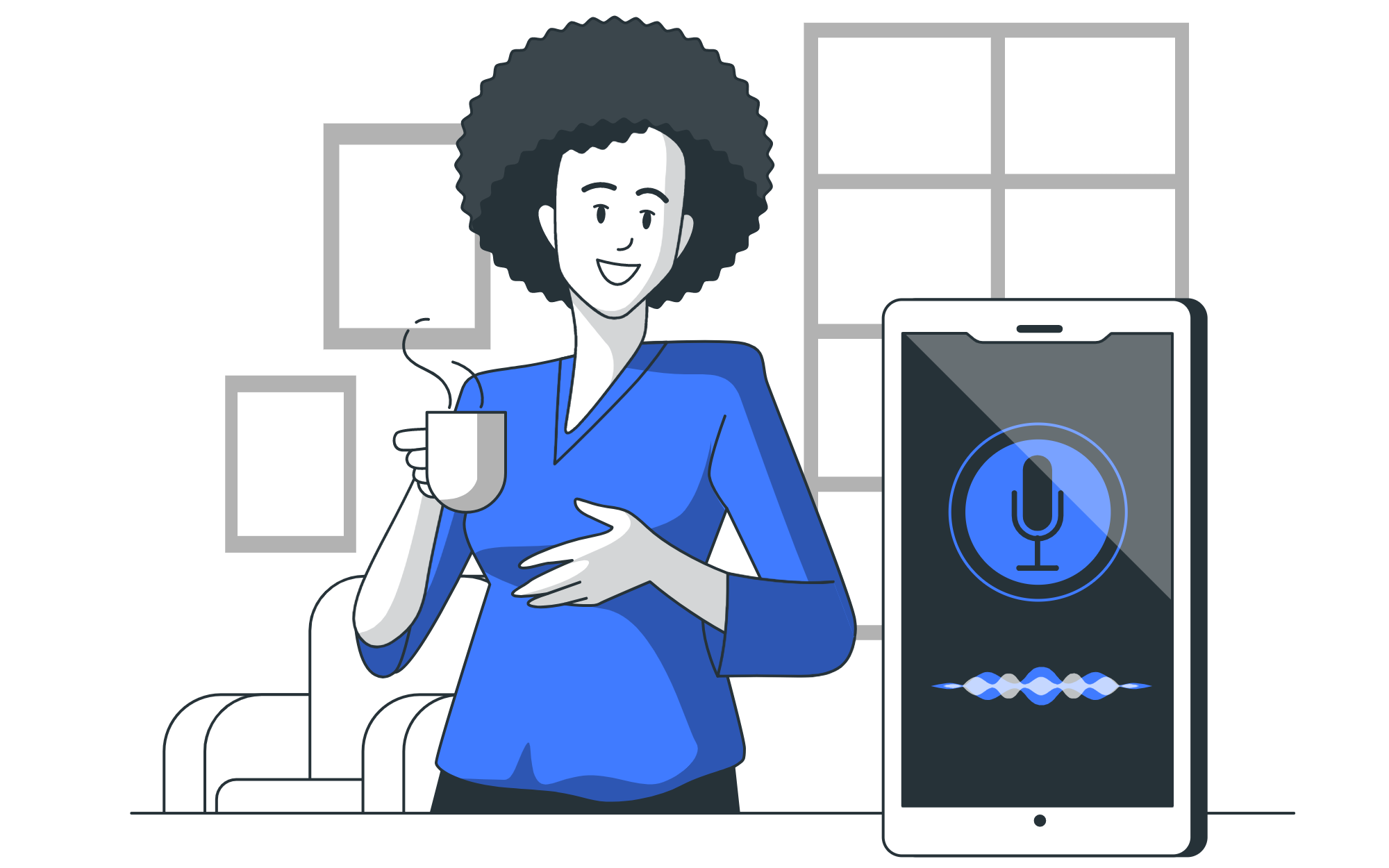 Voice search is a trend that has been increasing a lot in the last few years as more and more users are looking for convenience, speed, and efficiency.
Currently, there are many voice assistants in the market, which are nothing more than technologies based on artificial intelligence that produce results based on the users' solutions. Thus, the system recognizes the voice, converts it into a text request, and brings the results by comparing it with the words in the database.
According to PRNewswire, voice search is expected to grow by 11.2 billion by 2026, and another important finding is that 51% of all users use voice search-enabled devices.
In addition to fast results and the convenience of searching, voice search optimization offers strong time savings and a powerful source of customer behavioral analysis.
10 – SPA – Single Page Applications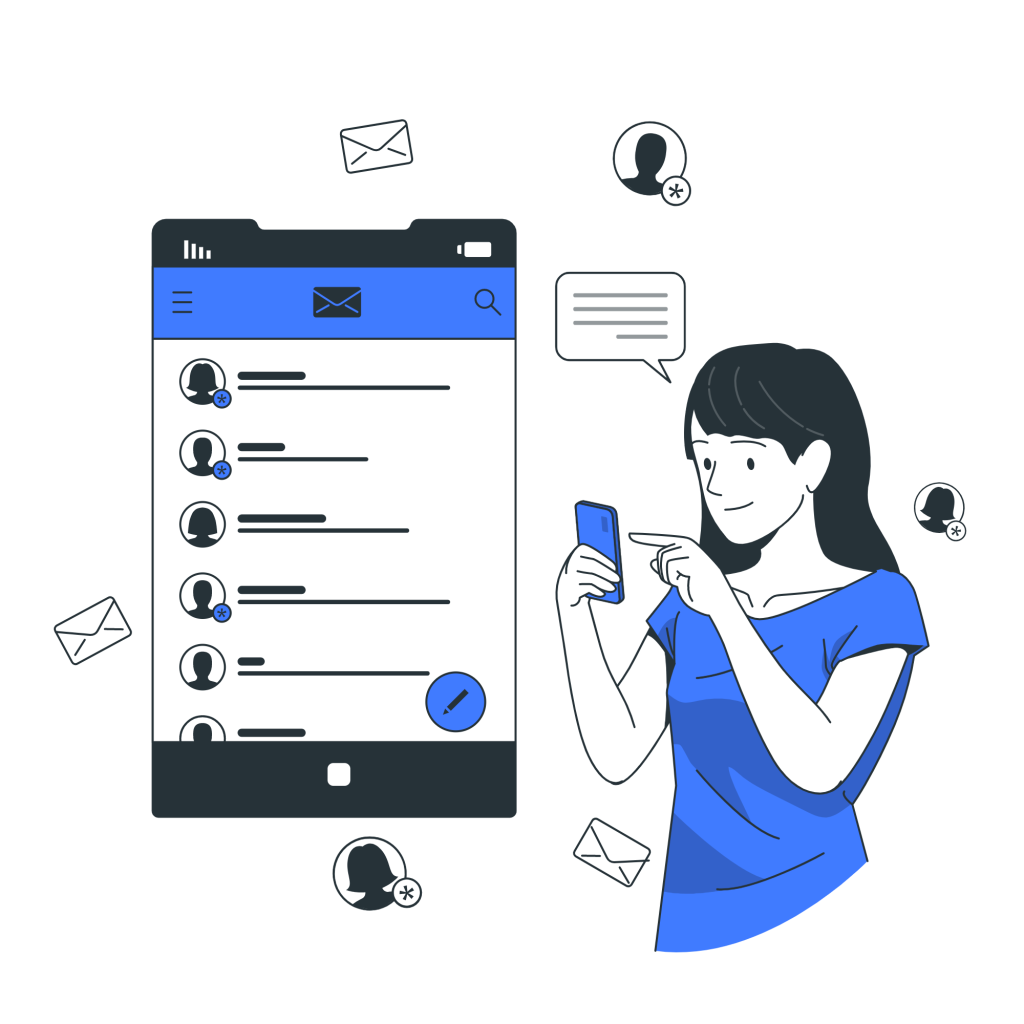 Being considered one of the most important trends developed in recent years for web development, SPA manages to avoid the loading of many HTML pages from a given server to display a single, complete page to the visitor.
Some of the most important applications in the world already use this kind of technology, such as Facebook, Google Drive, Gmail, and Twitter.
In addition to all the practicality, modernity, and optimization that a SPA offers, it can be totally multiplatform since most devices support it.
Among the main benefits that a single-page application can bring, I highlight
– Reduced complexity of the development process
– Process simplification
– Performance gain
– Reduced interference in page loading
11 – Dark Mode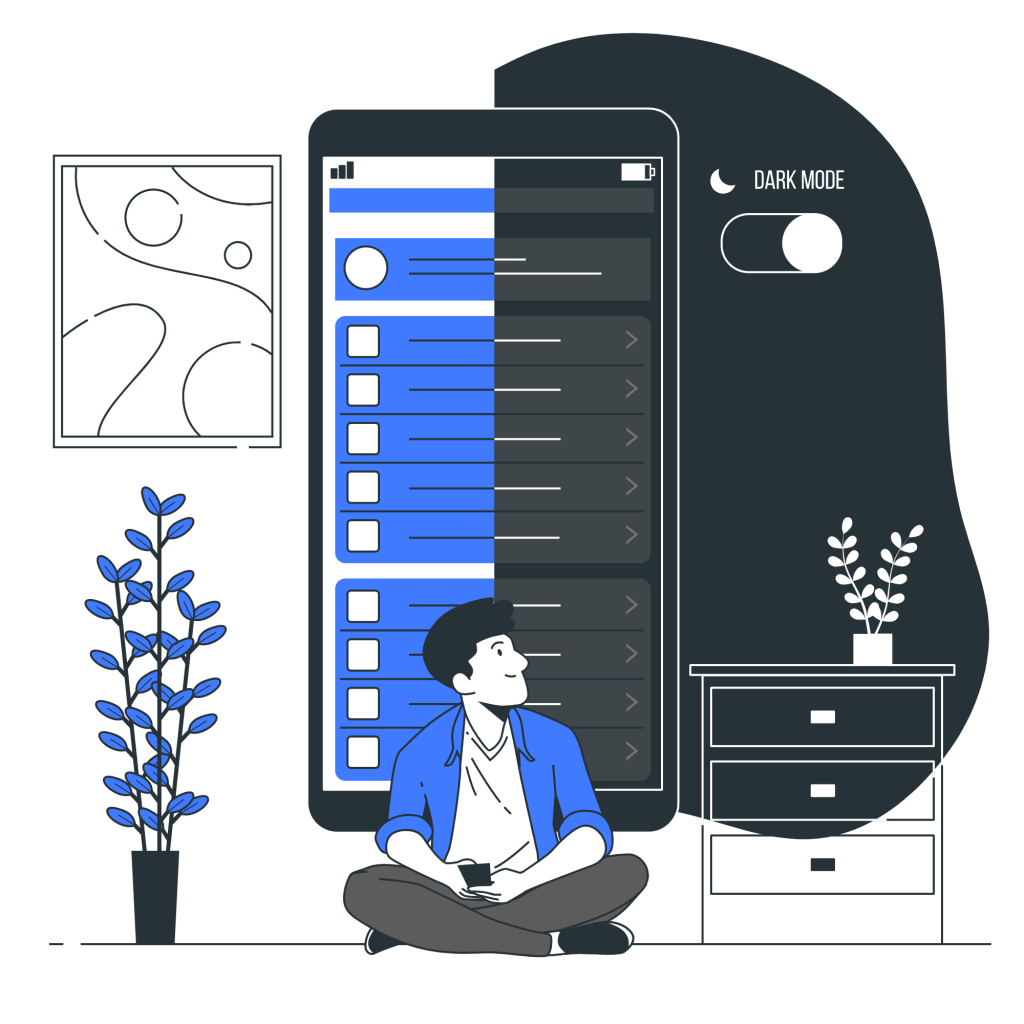 The use of dark mode in applications, email, social media channels, etc., has been a trend for a long time but has strengthened over the past few years. For more than just drastically reducing blue light, using dark mode has also proven to be effective in limiting eyestrain and saving battery life.
12 – Data Security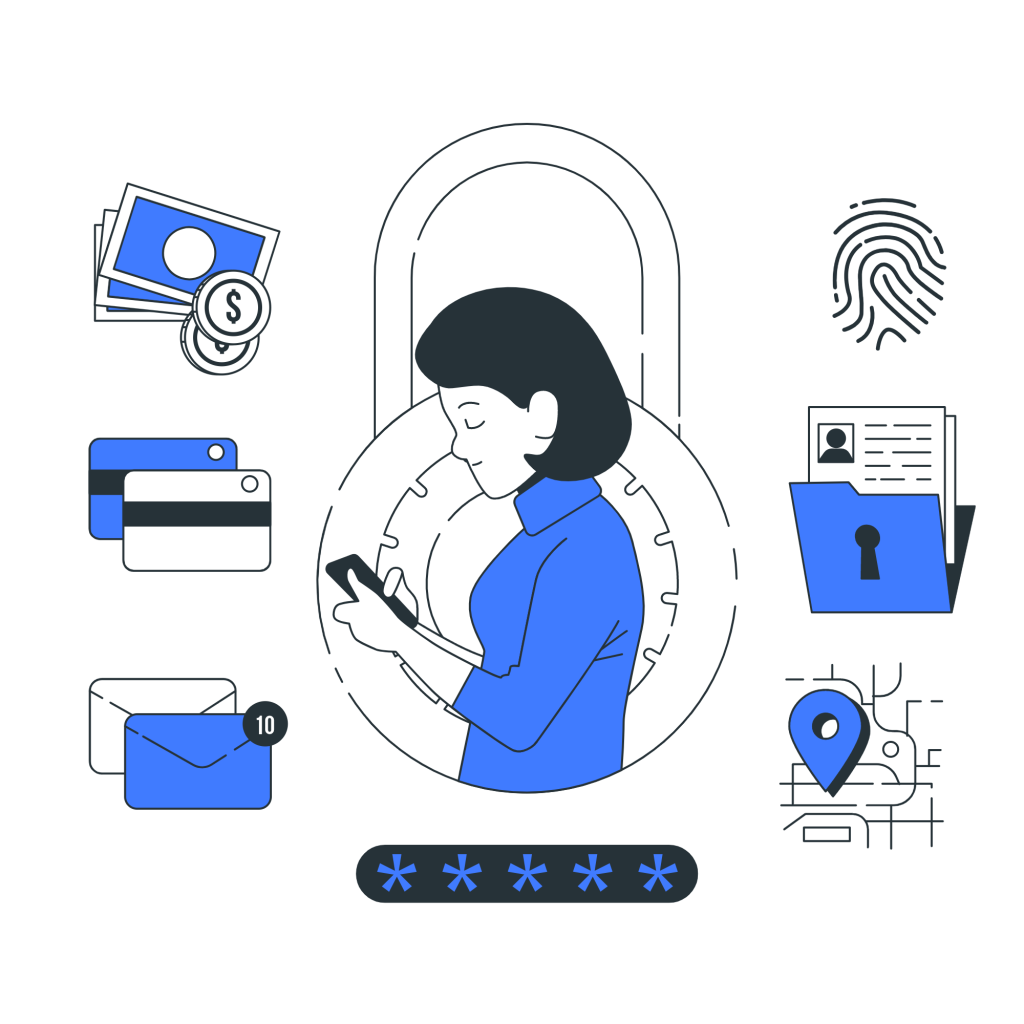 Well, the topic of security is always going to be a trend, as new risks and dangers always arise on the web, so focusing on strengthening data security can never be too much. The more data is processed, the more attractive it becomes to criminals who want to steal your users' data or companies' internal information, so having security breaches can mean a very high risk.
The security of web services should always be a priority, so here are some tips for keeping user data safe:
12.1 – Always perform security testing
During the entire development process, as well as during updates, constant testing must be performed to prevent data leakage.
12.2 – Choose third-party services carefully
The choice of the ideal software for development must be made cautiously and carefully. Always make sure that the provider chosen to perform the service is reliable and offers a safe environment to work with your data.
12.3 – Use monitoring resources
Always make use of tools to monitor and track everything that happens in your applications. An algorithm that constantly monitors all requests can be essential for the team to react to suspicious activity.
12.4 – Encrypt sensitive data
Once data is encrypted, even if an attacker gains access to your database, he will not be able to extract any use out of the data that is stored there.
Conclusion
So, what do you think about these trends? Are you familiar with them? Have you modernized your processes to stay competitive in the market?
Enjoy your time here and follow our blog to be always up-to-date.