Scriptcase released its version 9.4, and this one brings many interesting news, specially regarding to the layout of generated applications, it's a big step in the improvement of the UX – User Experience.
At first, we can see that in 9.4 Scriptcase comes with a totally different and innovative face, the tool follows a path in the direction of web development trends.
Brand new themes, flexibility in customizing buttons with Font Awesome and Google Fonts, innovation alerts with Sweet Alert and Toast, among others.
Now let's get a closer look at each one down below to better understand the impacts on the applications generated with the tool.
New Themes

Sweet Blue is a example of the new themes featured in this release.
Fill and depth effects with the use of lights and shadows, plus action buttons with highlighted colors to facilitate and further enhance the quality of the user experience.
I believe the words that define this release are Modernity and Intuitiveness!
Buttons
Flexibility in settings defines the new face of the applications buttons generated with Scriptcase. Let's say we now have more room for the developer to customize the buttons according to their style and need.
I believe that everyone who likes modern visuals like me, will love the possibilities of customization with Font Awesome and Google Fonts!
And for those who do not really understand what these libraries are, I'll give you a brief explanation.
– Awesome font
As the name already suggests, Font Awesome works as a font, however its great differential is that instead of letters, it is made up of symbols. And there are about 675 types of icons that can be used in the most varied themes.
You can also change the colors, the background, the size, or any possible modification of a text.
This font is one of the most popular in the world, and is now fully available in Scriptcase 9.4, and even better, natively!
– Google Fonts
Google Fonts is a library of fonts available on the web, it is maintained by Google. Within this directory we will find about one thousand font types, with the most varied design styles that can be used in your applications.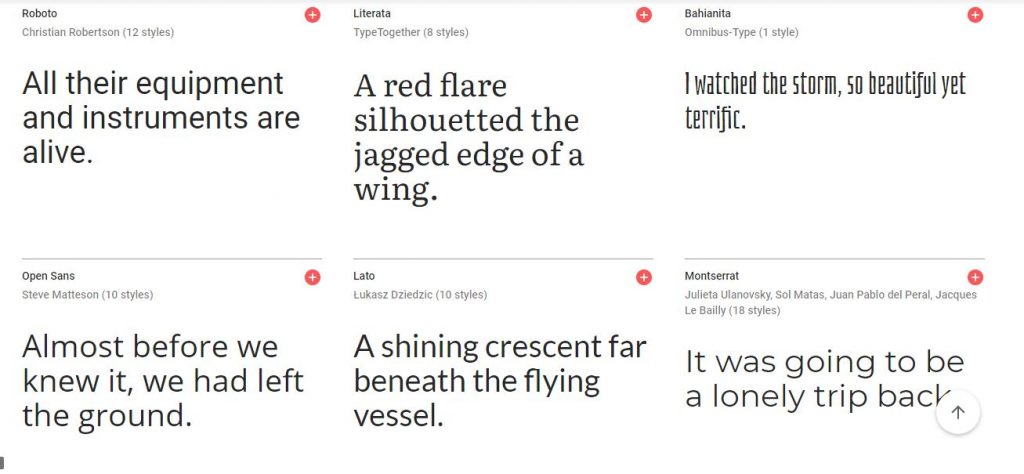 Now these fonts can be used inside Scriptcase natively, online or offline!
Notifications
Another very nice implementation was within the Scriptcase notifications, and for those who were already used to those simple alerts of the browser, this news will cause a beautiful surprise.
That's because Scriptcase now has SWEET ALERT2 notifications that are completely modern and enjoyable, other than fully customizable. And to make it even easier, they can also be used with the macros: sc_alert, sc_ajax_message, and sc_error_message.
Another type of notification, the TOAST, has also been implemented. Speed, configuration flexibility and simplicity are the characteristics of this type of notification, which are also compatible with the required fields and macros: sc_ajax_message, sc_error_message.
If you want to check all the new features, you can check the presentation landing page of the version.
And if you like, to see more thinks about the new release, check the news videos on Youtube channel:
Check out more articles on our blog!