Check out the Diadema Prefecture success story.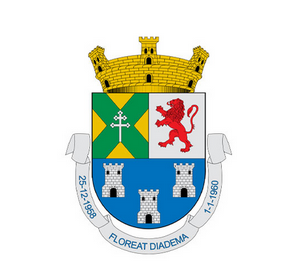 ABOUT:
Diadema is part of the São Paulo Metropolitan Region which is formed by 39 municipalities and is placed in the ABCD Paulista region composed of seven cities. It is 17 km far from São Paulo's ground zero. The city is the 21st economy of the State of São Paulo (source: IBGE / 2016) and the 67th economy of Brazil (source: IBGE 2016).
THE PROBLEM
We needed a tool that could help us accelerate the development of systems as well as consolidate internal processes and the provision of services to the population.
THE SOLUTION
We decided to adopt Scriptcase in 2007 and since then this tool has simplified the development of our systems. Its development environment is intuitive and simple to use and offers control over the results.
sdsd
THE RESULTS ( Diadema Prefecture):
Scriptcase is our approved tool and is part of our development discipline. Here in the City Hall, we have systems in both modalities: contracted and developed internally.
The amount of programming required to develop a system has been reduced by 80% with Scriptcase.
The tool has an easy learning curve, you can quickly understand its technology.
We have the privileged to point out that in these 10+ years Scriptcase has never stopped working due to error or failure in its structure.
Scriptcase works for Windows, Mac, and with which has a great performance advantage – Linux.
In all times of internal difficulties, we were always very well handled by the Scriptcase Support Team.
With the tool, applications are standardized and this facilitates the user's operation.
dsfx
Details of the results:
The municipality of Diadema has been using Scriptcase for over 10 years currently, we have a team of developers with 8 (eight) people.
"We chose Scriptcase for the sake of cost/benefit and functionality […] In addition to being efficient, the platform is simple to use and offers control over results."

Jadelson Ferreira da Silva – Systems / Development Analyst
Today, we already have more than 150 (one hundred and fifty projects) developed entirely in Scriptcase, among which I'm going to highlight:
– Cemetery computerization;
– Computerization of the Health Quarter;
– Computerization of the Florestan Fernandes Foundation;
– Housing Aid Management;
– Control of Legal Processes;
– Access to Information Law;
– Tax Productivity;
– Distribution of Medicines;
– Health Transport;
– GCM computerization;
– Removal of Teachers;
– Food Security;
– Land regularization;
– Control of school transport and taxi;
– Other services: here they include the systems that are used just for a period of time and also the simplest ones, such as password control, elections, etc.
Our servers are on the Linux platform and the database for these cases mentioned is MySQL. Another advantage of using the same platform on our systems is the generation of a unified database with citizen data.
See this and others cases here: CASES OF SUCESS