Discover how Dolci Tecnologia adopted Scriptcase to enhance their systems development process, reducing solution delivery time and simplifying the processes of creation, prototyping, and result delivery.
<p>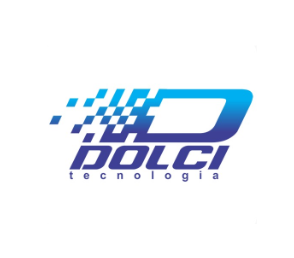 ABOUT THE COMPANY:
Dolci Technology has been in the market since 1995, developing solutions in various technologies with committed and continuously updated professionals. They work in the consultancy and development process, as well as training and solution connections.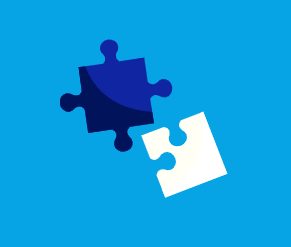 THE PROBLEM:
In our systems development routines, we needed a tool to help us reduce time and expedite solution delivery.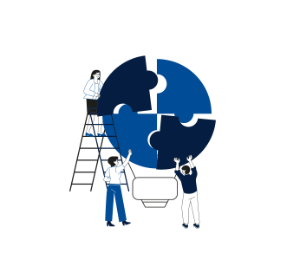 THE SOLUTION:
Scriptcase emerged as an exciting solution, and we have been developing systems with this platform for many years. From small to complex systems, we have managed to streamline the delivery process and reduce the time required for complete development.
<p>
Results (Dolci Technology):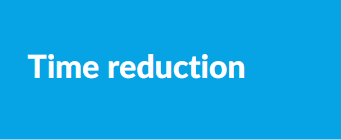 The main factor for adopting Scriptcase, without a doubt, was the reduction in the time needed for systems development. We now deliver systems in 3 days, which used to take 30 days.

We have rapidly delivered an MVP (Minimum Viable Product). In other words, we build a simpler and more concise version of a product, using minimal resources to offer the core value focus of the solution. Thanks to this, we now have the possibility to engage in parallel contracts.

We have been developing systems with Scriptcase for many years, from minor to complex ones. Our flagship product is a scheduling system. At the end of the case, we showcase some screenshots of the system.

Besides our main system, the Scheduling System, we have also developed other systems in Scriptcase, such as systems for clinical analysis laboratories, hospitals, etc.
<p>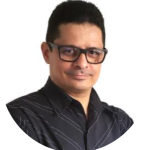 "Now we deliver systems in 3 days, which used to take 30 days. Some more complex systems might take a bit longer, but nothing compares to starting everything from scratch."
Lucas Dolci – Dolci Tecnologia
(66) 99641-4757
dolci@dolci.com.br
https://dolci.com.br
Next, we display screenshots of the systems we developed using Scriptcase. If you're interested in learning more about these solutions, feel free to get in touch with us at dolci@dolci.com.br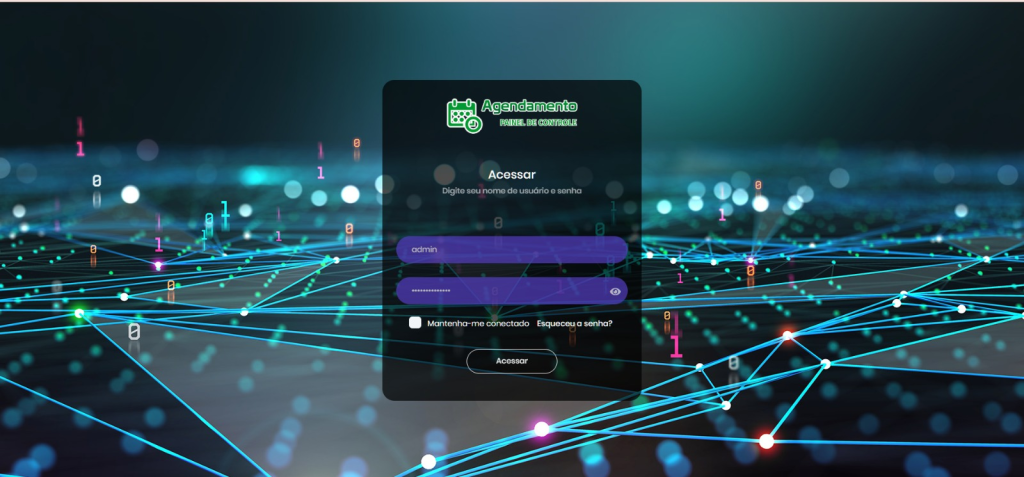 Furthermore, we also provide specialized training in Scriptcase development! If you want more information, Dolci Tecnologia will be delighted to answer your questions.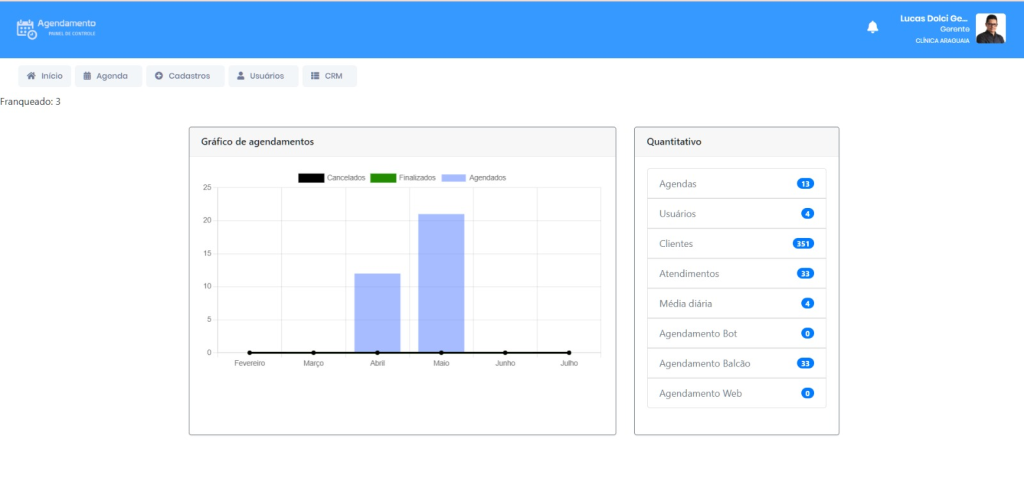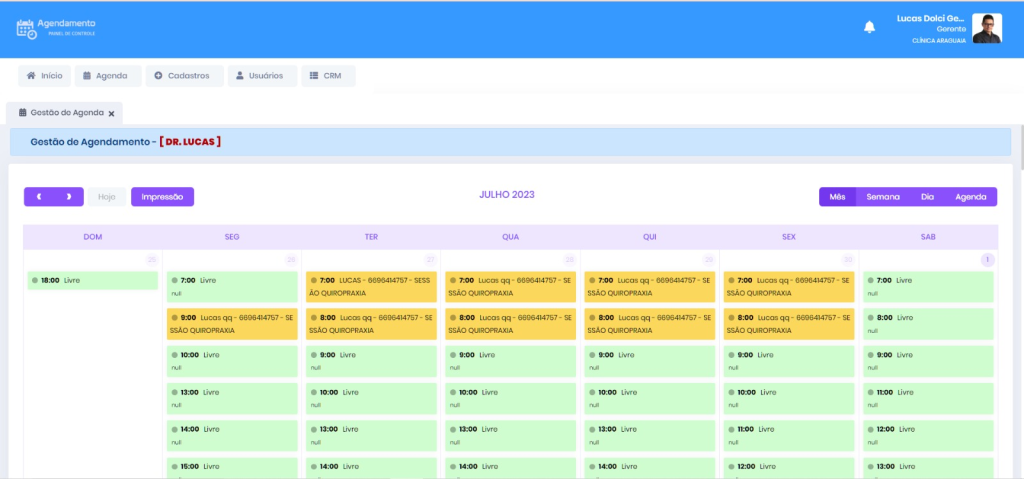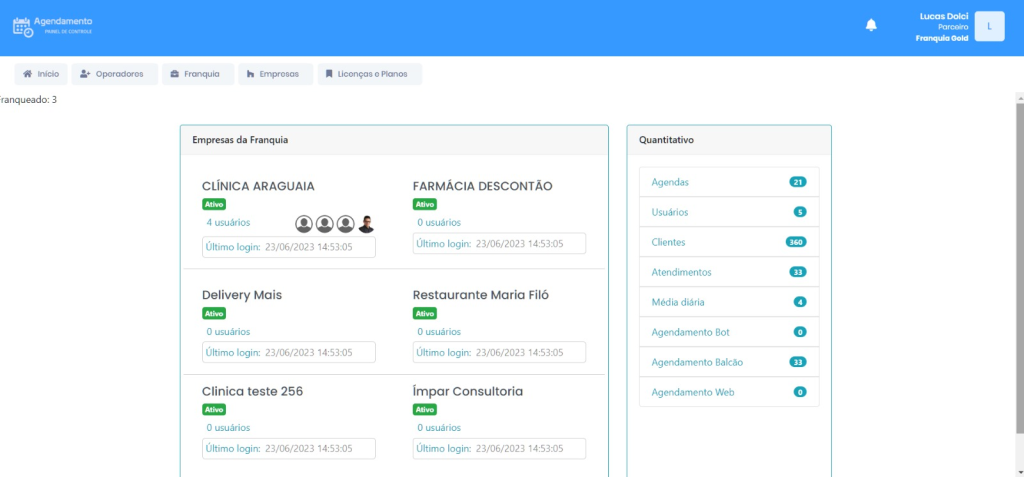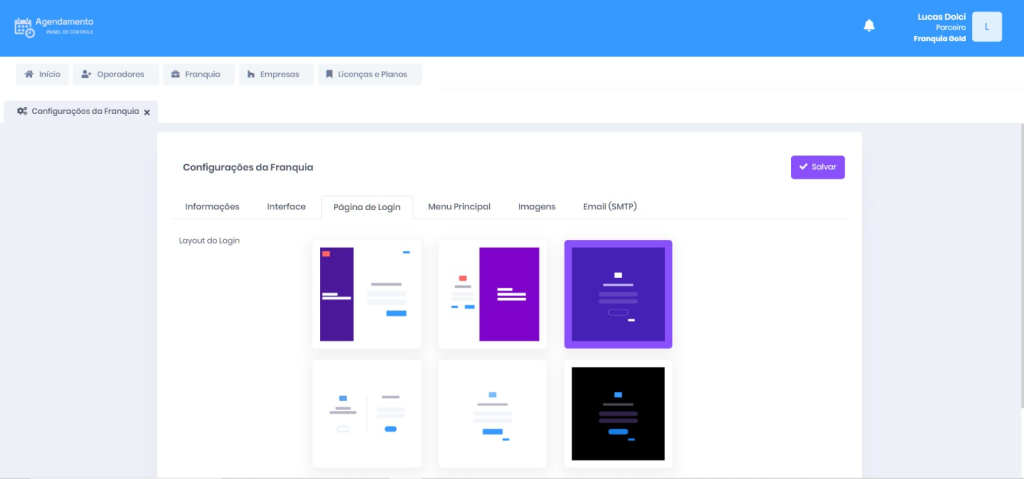 You can find many more success stories on our blog! And if you also want to share your experience in Scriptcase development, just contact us: s.igor@scriptcase.com.br.