The world of IT is constantly evolving, and new trends are always emerging, making it sometimes difficult to keep up with all the innovations. With the emergence of artificial intelligence (AI), and its recent popularization and evolution, we can see that this entire universe is about to undergo a major transformation.
From chatbots to recommendation engines, AI is revolutionizing how we interact with the web, making it more personalized, efficient, and intuitive. In this article, we will explore how AI is changing the game and creating a new future for web systems. We will discuss the latest trends, innovations, and challenges faced by the IT industry and examine how companies can harness AI's power to stay ahead.
AI and Web Systems
Artificial intelligence (AI) is a technology where computer systems can perform tasks previously only possible for humans. It is one of the most significant technological advancements in recent years. AI goes beyond programming-specific commands; it enables systems to make highly accurate and precise autonomous decisions, leveraging digital and behavioral user data.
AI is already being used in various fields, from medicine to industry, and now it is gaining strength in the web development landscape as well. With AI, web systems can learn from user behavior, personalizing the experience and making it more efficient and intuitive throughout the entire user flow.
A quick search will reveal numerous plugins, integrations, and interactions that make both the development process faster (such as using AI to generate ready-to-use code snippets) and more automated and modern. It also enhances the final user interaction, creating a more engaging, fast, and personalized experience based on the user's profile and needs.
What are the Benefits of AI?
When we think about the benefits of using AI in web systems, several points come to mind: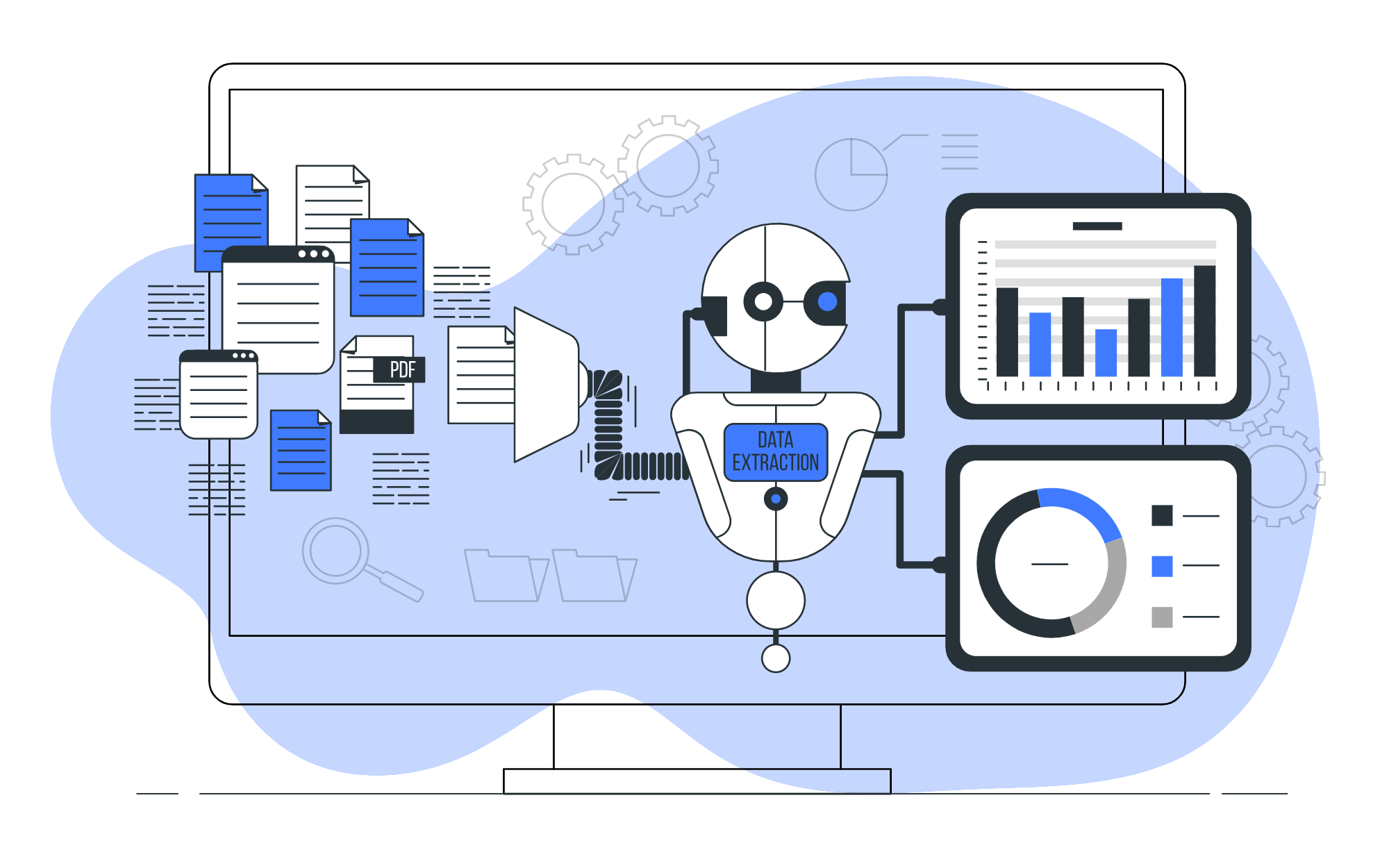 Personalization
One of the most important benefits is personalization. With AI, web systems can learn from user behavior and provide a fully adaptable and customizable experience. AI can make web systems more efficient, allowing users to perform tasks more quickly and with less effort. This can lead to higher user satisfaction and increased loyalty to the company.
Time Optimization and Cost Reduction
Time is a crucial factor, and automating processes and reducing the time spent on development and achieving results is highly attractive. AI plays an important role in optimizing time and effort in various types of tasks.
Many companies have adopted AI to quickly and securely eliminate operational costs, which has been very successful. The trend is that this will significantly increase in the coming years.
Automation
AI unquestionably enables substantial automation of processes in various fields. Whether it's driving a car, classifying items, predicting trends, delivering products, or monitoring data and information, AI makes it possible for companies to maintain quality services regardless of their current sector of operation.
Process Simplification
With AI, even complex concepts are simplified. It becomes easier to obtain clear and comprehensive examples and explanations on a wide range of topics. Having the ability to find answers to a multitude of questions and solutions to various problems significantly simplifies tasks.
Data Analysis
A common application of AI is data and information analysis. Using machine learning models to analyze large datasets is incredibly useful.
From a business perspective, with fast and accurate data processing, AI has become a strong ally in evaluating performance indicators and generating performance reports. These are essential and indispensable resources for any business. Additionally, by conducting in-depth analyses with the support of AI, it becomes faster and easier to identify potential errors, prevent fraud, and apply corrections.
Improved Customer Service
Another notable point, which is already quite popular, is automating the customer service process using AI, such as chatbots. By leveraging machine learning, it is possible to program robots within systems to improve response times and modernize and organize customer service. We will discuss this further in the following sections.
Chatbots with AI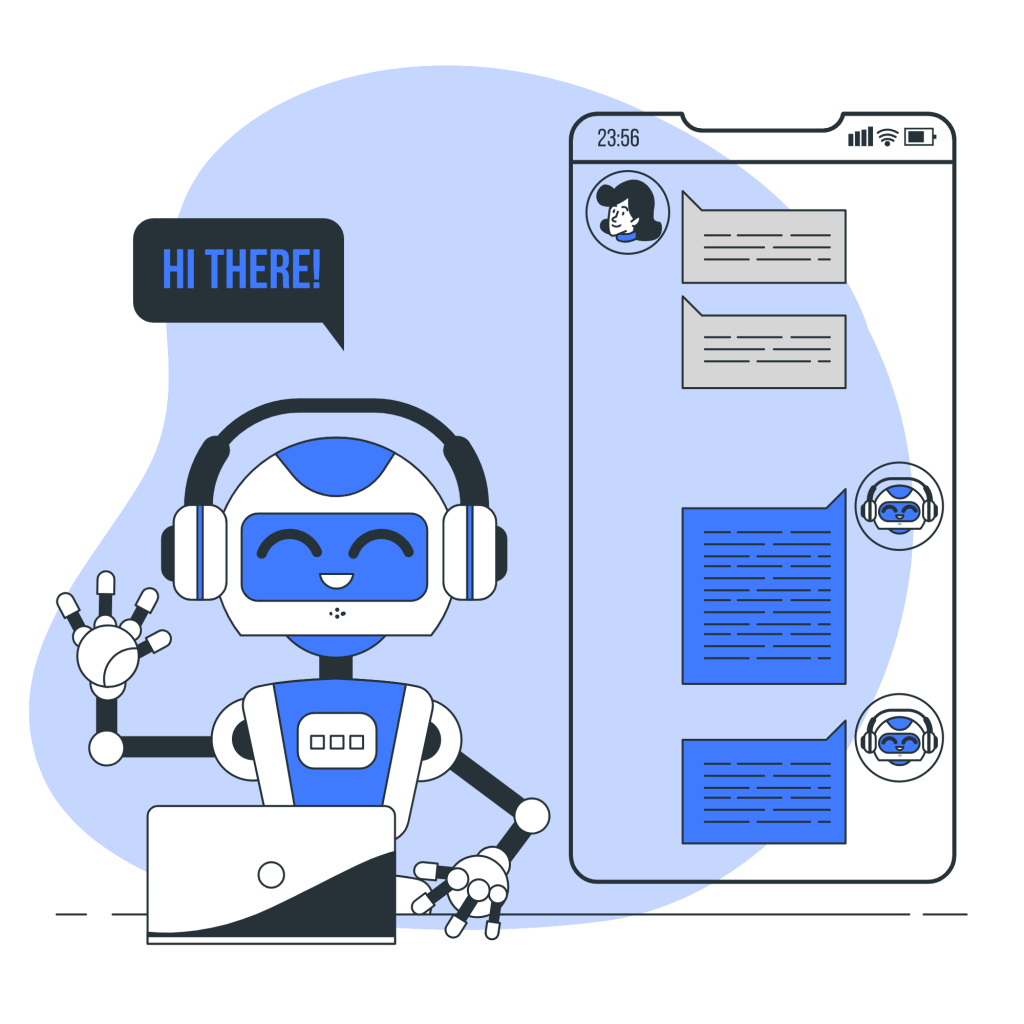 Chatbots are a popular form of AI in web systems. They are robots that simulate a conversation with a human being and optimize customer interactions. They are used in various scenarios, from customer service to sales. With AI-powered chatbots, users can have a more natural and personalized conversation. It simplifies the entire process of support and routing, delivering solutions or redirecting the conversation to a human agent if necessary. This can lead to higher user satisfaction and better customer retention.
One significant advantage of chatbots is their ability to handle a high volume of interactions quickly and efficiently, preventing users from becoming dissatisfied with long wait times for assistance.
Predictive Analytics
Predictive analytics is another area where AI can be used within web systems. It enables the analysis of large datasets and the prediction of user behavior based on this analysis. This allows for a more personalized user experience (UX), bringing greater proximity to individual needs and preferences by segmenting the process based on their interests and searches. We can cite many examples, such as Google using AI in its search algorithm to provide more relevant results or Amazon using AI in its recommendation system to suggest relevant products to users.
Being able to pave the way for a fully personalized user experience brings fluidity and agility, significantly simplifying the effort required and promoting more accurate results. This directly impacts user satisfaction when accessing the system.
Voice Search Optimization
Another well-known element that is becoming even more popular is voice search. With it, we can further optimize the user experience by delivering results in a more simplified process. With AI, web systems can better understand voice search queries and provide more accurate answers, thereby strengthening solutions in terms of accessibility.
Chat GPT
Chat GPT has been the darling of the moment. It is a language model created by OpenAI that caused a true revolution with its launch in late 2022. It proposes to establish a conversation in a fully autonomous manner, as close to natural as possible, with the user. It can do many things, such as translation, generating texts, articles, codes, and more, all according to the commands provided by the user.
Many companies have been using Chat GPT to create various types of content, suggest solutions, and make corrections, as it can deliver texts with a very natural language in seconds.
Conclusion
When well utilized, artificial intelligence can make our lives, work, and companies much more connected, modern, and automated. This technology is transforming society on a scale not seen in a long time.
The fact is that AI brings several advantages to the IT universe but also various challenges, especially in terms of implementation in web systems, lack of training data, and a shortage of experts in the field. Being a complex technology, it requires specialized knowledge to be implemented correctly.
It promotes significant changes in the web systems industry, making it more personalized, efficient, and intuitive. From chatbots to recommendation engines, AI is changing how users interact with the web. Although there are implementation challenges, the benefits outweigh the challenges. Companies that adopt AI in their web systems are in a privileged position to stand out from the competition.
Did you enjoy learning more about artificial intelligence and the potential of this technology? If so, take the opportunity to visit our blog and explore our solutions!